First PYNDA Singapore Gathering is held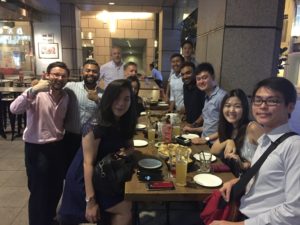 The first gathering of PYNDA alumni with graduation stretching from 2002 to 2016 took place on the 17th of July in Singapore.
The Group will operate as a social group initially to build traction and currently is planning to meet every 2 months.
The next meeting will be Satay night at Lau Pasat week of 25-29th September
Please contact John Philips at john.philips.seletar@gmail.com in order to join the group.