A Workshop – The Practice of Managing container flows – 25th of May 2017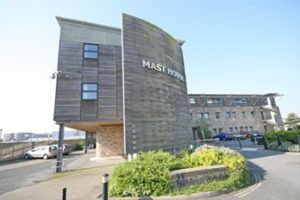 The practice of managing container flows often differs from textbook approaches. This workshop aims to share the findings of recent research into the practice of managing container flows with practitioners.
John Dinwoodie, Professor of Maritime Logistics at Plymouth University, will introduce the day and report on research into industry-university-government networks in the container trades. Mark Bennett will report on research into the practice of managing container flow forecasts in the UK.
We will report on Dr Young-Joon Seo's work on the influence of supply chain collaboration on performance in managing container flows, followed by discussion.
Following a buffet lunch, Sue Terpilowski OBE will present a practitioner's view of automated container operations.
Dongping Song, Professor of Supply Chain Management at Liverpool University will discuss some issues and methods in container port/terminal operations, covering quayside operations, yardside operations, and landside operations.
Ridvan Karacay will discuss sustainability issues in managing container operations, and Chang Kim will report findings from research into developing a collaborative spirit index between shippers and shipping lines.
The day will end with open discussion led by George Lang, CILT branch chair.
The workshop is organised by the iSPER Maritime and Logistics, Business and Policy research group in partnership with the Chartered Institute of Logistics and Transport and The Nautical Institute.
Location and the time:
10.30 – 17.00, Mast House, 24 Sutton Road, Plymouth, PL4 0HJ