Inaugural Meeting of PYNDA Greece – 16th of May 2019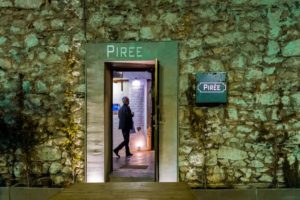 We are pleased to announce that the inaugural meeting of PYNDA Greece will take place on the 16th of May at 2030 hrs at www.piree.gr/en. Pirée is located in Agios Dionysios area, 78 Kastoros str., in Akti Kondili in Piraeus port, Greece.
This is a great opportunity to get a PYNDA network going in Greece. We look forward to seeing as many Marine and Maritime Graduates who are based in Greece or happen to be there on the date. Come and join us and meet your colleagues, PYNDA will be offering the first drinks for free. We would like to have an interactive PYNDA community in Greece so we are looking to see what you would like the group to do going forward.
Don't miss this great opportunity to meet old friends, make new ones, socialise and build the new PYNDA group in Greece.
Katerina Konsta and Stavros Karamperidis will be hosting the event on the day and they look forward to seeing as many of you as possible.
Your committee