PYNDA Lecture – An Overview of shipping and international Trade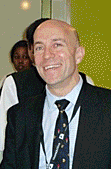 PYNDA is organising a series of lectures for undergraduate and post graduate Maritime students. The lectures aim to educate students and pass on experience and knowledge in several marine and maritime related topics.
The first one is on the 28th of April between 1600 and 1800 hrs UK time.
Phil Parry, a Plymouth Maritime Business, Graduate, former Maritime Lawyer and Chairman of the leading shipping recruitment company Spinnaker will deliver the first lecture.
The first lecture will provide an overview of shipping and international trade based on a case study starting with an international commodity sale that demonstrates who gets involved and how in arranging shipping and insurance and then what happens when it all goes wrong.  Phil will aim to show how all the dots join together and will touch upon international trade, legal, chartering as well as maritime careers.
Any PYNDA members who wish to join and support during the Q&A session are welcome to do so. Please use the link below to join.
https://plymouth.zoom.us/j/99638047024?pwd=M2VlaEdxTFZ4MTIrTy9JWWNiYThNUT09
Meeting ID: 996 3804 7024
Passcode: 366453